The precipitous rise in digital data and the subsequent growth of automated machine intelligence has engendered the latest digital business transformation. As we enter 2018, enterprises find themselves at different ends of the transformation spectrum. While some have become pathfinders, more staid enterprises are still waiting at the threshold.
Many are plagued by questions such as, What digital technologies to embrace in 2018 and how to tap them effectively?
I reached out to some of our senior architects and engineers and what follows is their take on what enterprises will need in their arsenal in the new year.
Artificial Intelligence for Infrastructure Optimization
Suggestive searches, image recognition, smart personal assistants, self-driving cars—artificial intelligence or AI is slowly but surely seeping into everyday life. Retail, banking, healthcare, education are only a few of the industries where we see AI being used to improve interactions and outcomes. The technology is still in its infancy and many enterprises are still clueless on how it can be used.
According to Senior Project Manager, Sunil Giri, 2018 will see more enterprises applying AI to IT infrastructure optimization.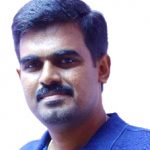 "The movement of infrastructure from enterprise-owned data centers to the cloud has been faster in the last couple of years and is considered across enterprises as the new normal. This change to the cloud is transforming IT and its support functions from independent project teams working in silos to a platform of integrated applications communicating and complementing each other to deliver business value."
"These application platforms can be made intelligent, using machine learning and automation, to become self-provisioning through monitoring and provisioning based on load and self-healing using failover mechanisms powered by containerization on the cloud."
Other potential applications of AI will be in customer relationship management and strategic planning, notes Sunil. With advances in natural language processing and availability of big data frameworks capable of quickly processing petabytes of data, automating tasks and building intelligent bots is going to be even more practical in 2018. Such machine assistants can be used to handle customer queries or aid company executives in planning their activities.
Apps Built on Machine Learning Platforms
One of the many routes to building "artificially intelligent" bots is, of course, machine learning. And, the technology is spurring a gamut of intelligent applications. Presently, most of these are in the realms of consumer-facing products and industry research, opines Arun Prasad, a software architect at QBurst. B2B enterprises are yet to tap into this opportunity. But help is at hand.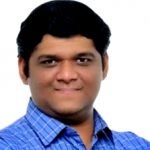 "Many large players are helping enterprises leverage machine learning through platforms like SAP's Leonardo and Google's Dialogflow. Such managed services offer many features out of the box, and businesses should try to leverage these as much as possible to minimize cost and turnaround time."
Clearly, there is no need to reinvent the wheel. Identifying a technology partner familiar with the nuances of the platform of choice is all it takes to successfully build the likes of AI chatbots. At QBurst, we build on top of IBM Watson and similar machine learning platforms, enabling clients to roll out intelligent systems real quick.
Edge Computing to Support Internet of Things (IoT)
IoT has been the rage for quite a while now. An interconnected mesh of digital devices and applications made enormous amounts of digital data available for analysis enabling unprecedented levels of optimization in enterprises.
Even as IoT adoption in enterprises increased, having to connect to a centralized server, especially under latency challenges and bandwidth constraints, remained a huge concern. Software Architect, Jose Antony feels that moving to edge computing may help enterprises overcome this challenge.

"In my opinion, the coming year is going to witness a huge shift from cloud computing to edge computing, which will support the growth of IoT in an exponential way."
"Edge computing describes a computing topology in which information processing and content collection and delivery happen closer to the sources of information. Connectivity and latency challenges, bandwidth constraints, and greater functionality embedded at the edge favor distributed models. Enterprises should begin using edge design patterns in their infrastructure architectures, particularly, for those with significant IoT elements. A good starting point could be using colocation and edge-specific networking capabilities."
Security and Database within the DevOps Fabric
DevOps practices are finally becoming mainstream with the huge growth in their adoption in the past year. While data indicates that 50% of organizations have already implemented DevOps, those that haven't are seriously looking to invest in the same.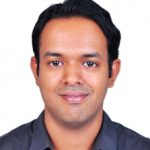 "Our experience is that when such companies look towards adopting new technologies, they tend to push for enterprise solutions. So I personally feel we will see a steep increase in enterprise-based solutions for DevOps. These include Ansible Tower, Docker, and a host of AWS in-house solutions like EMR, CodeDeploy, etc.," says Praven John, associate DevOps architect at QBurst.
"Another sub-system that I see a lot of companies take an interest in is DevSecOps—the process of integrating security operations in the DevOps framework," adds Praven, who is also exploring the integration of database changes into the DevOps framework.
Praven goes on to share some practical advice for enterprises looking to adopt DevOps. DevOps implementation is the easiest at the beginning of any project. As a result, most businesses are hesitant to adopt DevOps in existing projects, which according to Praven is a grave mistake.
"Enterprises should try to implement it as soon as possible to start reaping its benefits. It is easiest to start small, but again it is best to select something mid-level in terms of risk and complexity. I've seen scenarios where teams start off with the low hanging fruit and never go to bigger projects because of fear."
Another concern, according to him, is finding the right balance between DevOps automation and traditional practices.
"Depending on the team, there will always be simple tasks that really don't need complete automation (especially using a new technology that is hard to grasp)—ones that can be fixed using traditional approaches. As a result, the DevOps approach is always going to be highly customized to each team and project. There is really no one size that fits all!"
Blockchain
Finally, a word on blockchain. As per industry observations, the cryptocurrency hype of 2017 is expected to continue in the new year while the technology itself matures. With growth and wider adoption predicted, Sunil Giri recommends investing in the distributed ledger technology.
"Though it's still in the beginning of integration and adoption and its practical use cases are limited, blockchain technology holds huge potential for large businesses. There is an increasing acceptance among experts about its potential to more efficiently support financial transactions, especially in cross-border payments and finance."
"Overall the usage of this technology can increase revenue and reduce operating costs," concludes Sunil.
And on that note, I end this post. Are any of these digital technologies in your radar for 2018? If you need more information on them or help with their implementation, write to QBurst at info@qburst.com.